In The Sun Yacht Services is a yachting agency based on the beautiful island of Ischia in the Gulf of Naples. Our aim is to offer hassle-free shore support in one of the world's favourite cruising areas.
WE ARE
Former Megayacht Crewmembers
Professional
Competent
Reliable
Highly efficient
Punctual & Precise
Friendly & Smiley
WE HAVE
A wealth of experience - a joint 30 years! - in the Yachting Industry, with a proven track record.
Extreme "eye for detail"
Creative problem-solving skills
WE DO
Speak fluent "Yachtie" - no time wasted in explaining what you need!
Constantly work to improve our services
Respect Your Budget. And You.
WE LIKE
A bespoke and personal approach
To always work at highest industry standars
To be different.
No matter the task - from easy-peasy to impossible and working on miraculous;              No matter how big or small:
YOU CAN COUNT ON US!  
Ischia, one of the three "pearls" in the Gulf of Naples, is an enchanting charter destination. A volcanic island with breath-taking landscapes, mild climate, delightful gastronomy, historic and cultural heritage in a unique combination.
"Welcome to Ischia - the paradise of "eternal youth", the Green Island, with its lush vegetation and the bubbling thermal springs, ready to rejuvenate and restore. A wonderful scenery for Owners and Guests to spend some quality time whilst on charter".
The "beautiful sister of Capri" as we like to call her, lives a little outshined by her better-known sibling in the Gulf of Naples, yet has so much to offer and our aim is to let everyone know. This charming corner of the Tyrrhenian Sea offers elegant resorts, spas and thermal parks, fine dining, two Film Festivals (attracting every year plenty of international celebrities), but also amazing botanical gardens and naturalistic marvels, trekking and diving, and much more.
A place where traditions are still very much alive and every season has its celebrations, offering seaside and mountains with a peak of nearly 800 meters above sea-level, secret canyons, secluded vineyards, forests of mighty chestnut-trees, thermal parks with gardens and pools, but also long sandy beaches, hot steam bubbling into natural stone pools in the sea and even allowing you to cook a meal under the piping hot sand, as well as being a paradise for dolhpins and sperm whales, who have chosen this area to live.
The 6 municipalities (Ischia, Casamicciola, Lacco Ameno, Forio, Serrara Fontana and Barano d'Ischia), offer variety of sights and facilities, a vivacious nightlife, excellent restaurants an shopping opportunities. One of the main attractions is the Aragonese Castle dominating the area on the heights of a rock connected by a bridge to the old town of Ischia Ponte, a place for romantic walks and of historic and cultural interest. Forio is the "Arabian" part of the island where the Saracene towers still remind of ancient dominations. Sant'Angelo, the characteristic fishermen village, is the place to be seen, enjoy a drink at the cafè in the local "piazzetta" and to shop in the little boutiques.
With 3 main port facilities and 2 smaller ones, Ischia is also part of a natural reserve called Regno di Nettuno, together with the neighbouring island of Procida. Procida is a smaller sedimentary island, home to fishermen and courageous seamen. A beautiful spot to spend some time in relaxation.
The extraordinary and strategic location in the heart of the Tyrrhenian Sea makes Ischia it the ideal place for a stop-over in between charters, but also and especially a fantastic spot to let your Guests enjoy their time in the beautiful South of Italy. The proximity to the airport of Napoli Capodichino, to Sorrento and the the Amalfi Coast, to Capri and the Pontine archipelago - and the favourable position on the route to Sardinia and Sicily - make Ischia the ideal starting point for a cruise along the Italian west coast. The island can also be reached in a 20 min. helicopter ride from the Naples Airport and in approx. 1 hr from Rome Airport.
Interested in finding out some more? Have a read of our article on YACHT FRIEND .
And for any further information and some inspiring insider tips, just get in touch!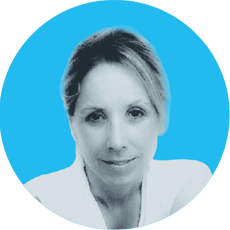 Silvana M. Mattera
In The Sun Yacht Services was founded in 2014 by Silvana M. Mattera, a German born, Italian raised Chief Stewardess and Crew Chef, gone ashore back to her home town, Ischia. Her yachting career started in 2005 as a sole stew, working since then in the industry mainly as Chief Sewardess, but increasingly more as Chef over the past few years, specializing in Mediterranean cuisine. Since October 2014 she is a registered Italian Ship and Yacht Broker.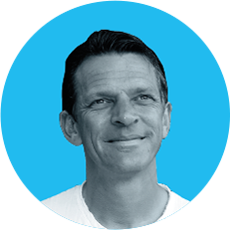 David J. Blackshaw
A Marine Chief Engineer with over 30 years of experience, starting his career as young cadet in the Merchant Navy, travelling the world on oil-tankers and assorted merchant vessels. He's been in the yachting industry since 2004, working for some very prestigious Owners. He is renowned because there is virtually nothing he is unable to fix. To date he is still active as a rotational Chief Engineer. Silvana and David are partners in business and life and have two children.
Highly recommended
Captain S/Y Venator
Silvana Mattera provided us with an exceptional service whilst Venator (swan 65) was in Ischia in July/August. We would never have been able to go through our work load without Silvana's commitment and dedication. I cannot  recommend In The Sun Yacht Services highly enough to anyone visiting Ischia, the contacts Silvana has and the service provided was absolutely first class and helped us out of a few difficult situations.
—
Great assistance
Captain S/Y Beaugeste
I had the great pleasure of returning to Ischia and its surroundings again in 2016, Beaugeste is a private yacht so we are not often required or find it necessary to use an agent. Circumstances were a little different this year and being mid August the area was swamped, I decided to use an agent and found In The Sun Yacht Services who I believe are relatively new. I am pleased to endorse them and wish them the best of luck going forward lets hope Ischia plays its part.
—
Great
Chief Engineer M/Y Pachamama
We've been in Ischia for 5 days and I want to thank Silvana for the assistance and courtesy received by all of us on board, Owners and Crew. I highly recommend to call In The Sun Yacht Services if you are going to Ischia, they're going to sort out any of your requests.
—